In the real world, there are many different games that people from all walks of life enjoy. However, in the realm of Sports Story, there are, paradoxically, not many sports to pick from. This isn't because people don't like sports, but because PureStrike, the company that runs almost everything, usually has the last word on what is and isn't a real sport. Yes, the first place is not at all a surprise.
Because of this and other things, some of the games in games Story don't get as much love as others. Even if it's a sport you like, you might not get many chances to play it if there isn't enough interest and equipment to support it. On the other hand, PureStrike's favorite sports get most of the attention.
Baseball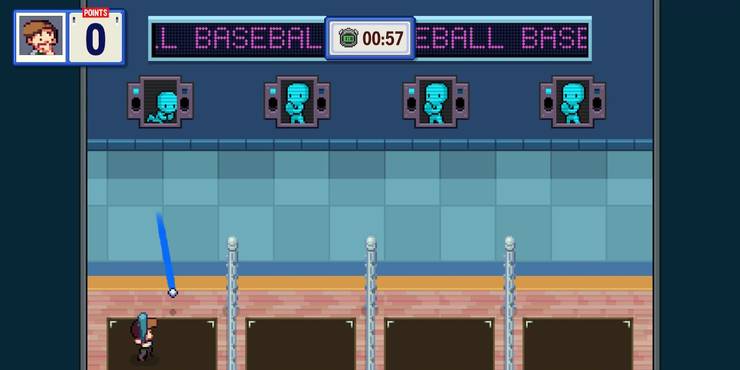 In the real world, baseball may be one of the most popular sports, but in this world? Not really. You don't even get to play baseball until a long way into the main mission, and even then, it's only in small batting cages that open up in the mall.
The person working at the hitting cages said that PureStrike doesn't think of baseball as a real sport. So, they are allowed to run the hitting cages in the mall, but they are not allowed to sell baseball gear or play real games.
RC Cars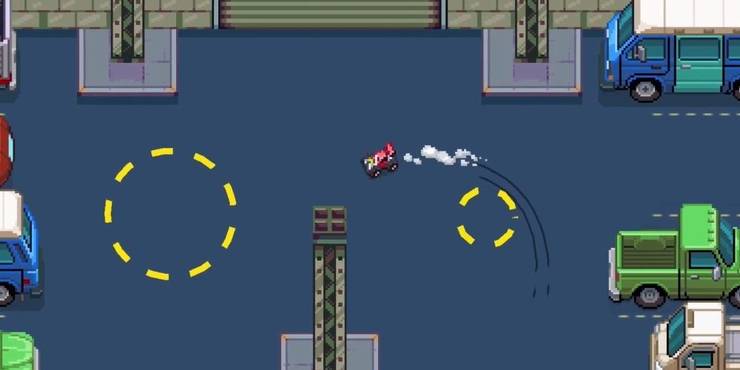 People probably wouldn't put RC car races very high on a global list of sports, but in this crazy world, it seems that at least a few people are more interested in RC cars than in baseball. How weird.
You can take control of an RC car and race it around a track, but it only happens a few times during the game. There is even a league, even though it is mostly for kids. Hey, it's something, and this isn't the first game where kids drive tiny cars against adults.
Volleyball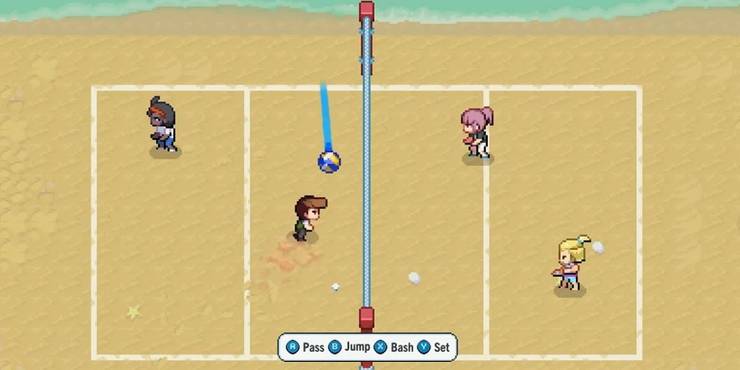 In Sports Story, you only get to play volleyball a few times, just like you only get to drive RC cars a few times. It's a bit limited because there's only one real beach where you can play volleyball, and you only go there at the beginning of the game.
Still, Calliope, Coach's daughter, plays volleyball and has a PureStrike ball. So, if nothing else, volleyball has a bit more street cred than some other games. But it seems like her ball always goes flat, so she doesn't have much street cred.
Soccer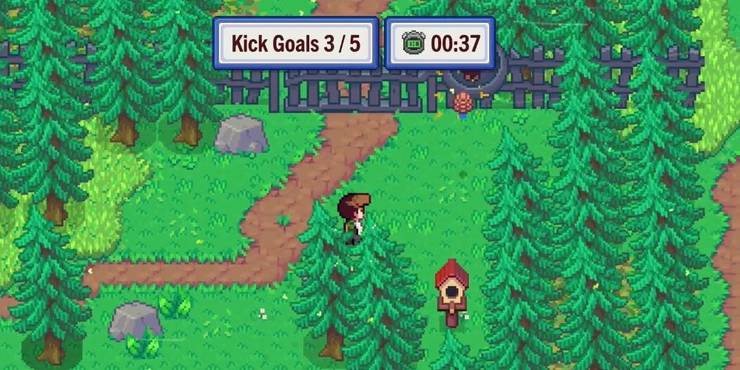 PureStrike has some support for soccer (or football, if you prefer), but it's not much. A few soccer goals are set up here and there, but there aren't nearly enough people interested in playing to start a game, and the field isn't big enough.
Still, there are a few soccer fans who don't use the official tools or follow the rules. Instead, they make their own foot-based games. At PureStrike Links, for example, one guy has made a game out of kicking balls through the torii gates that are set up along the river.
BMX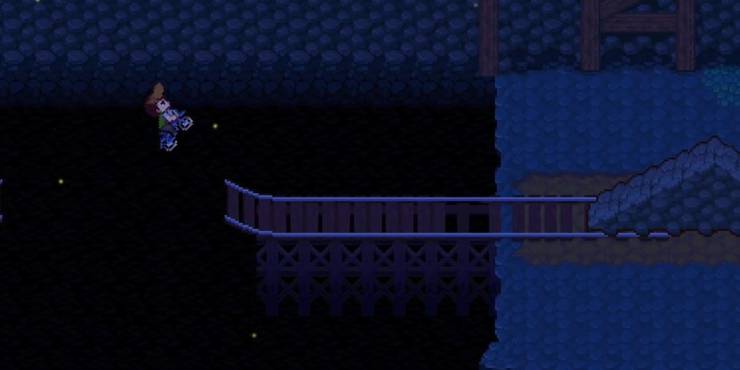 Even though PureStrike doesn't care much more about BMX than volleyball or RC cars, the gap is made up by BMX fans. When you're visiting places like the mine shafts or Britannia, you'll use your BMX bike to get around on the old minecart tracks.
There are even BMX bike tracks at and near some PureStrike-branded golf courses, though their condition varies. At Pelican Waters, for example, the course has too many puddles, holes, and dropped boxes to seem like it was done on purpose.
Cricket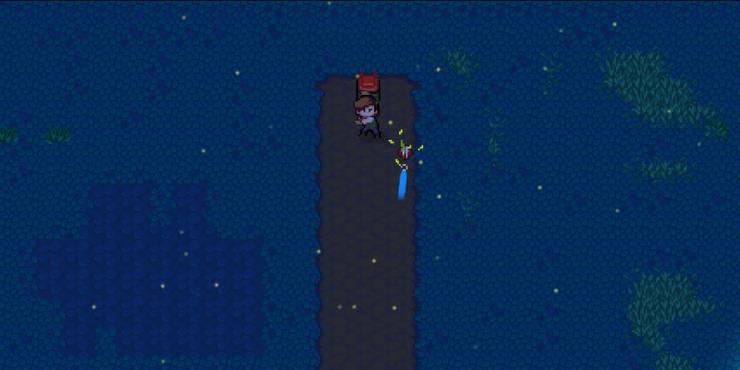 Even though cricket isn't exactly a worldwide craze, the Australian developers of Sports Story didn't try to hide their roots, so cricket is a big part of this game. In particular, it is one of Britannia's favorite games, and the local team there often plays for the Queen.
You don't get to play a full game of cricket, but you do get to bat, hit balls and bombs away, and protect wickets. The best part is still swinging the big bat.
Fishing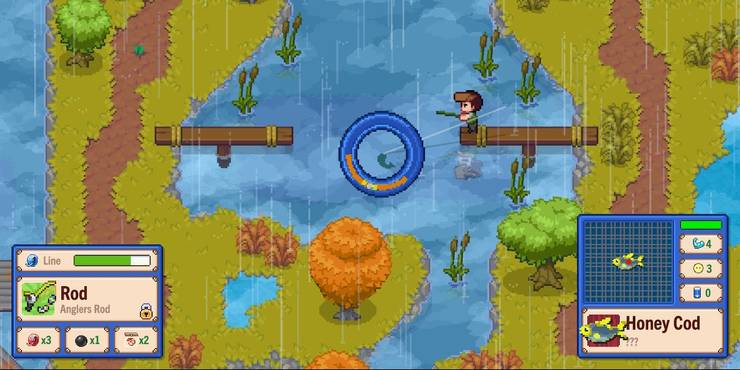 Fishing is one of the most important sports in Sports Story. It doesn't have a ball, and it's hard to do it in a competitive way, but it's still a sport. In fact, it is the most important part of the whole Pelican Waters storyline. You have to go through training and get the right gear for each type of fish in order to learn how to catch them.
Not only that, but when you go into the prison of the Briny Depths, being able to fish under pressure can help you solve puzzles. You can even switch out your tackle for a big sticky hand, which is both awesome and funny.
Tennis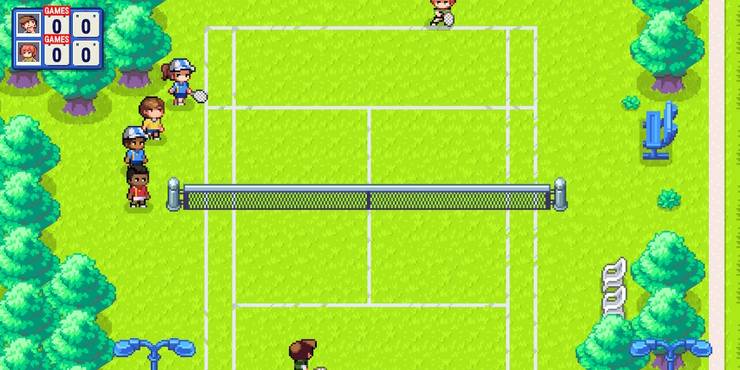 Tennis is the second-most-developed sport in Sports Story, and the Tennis Academy. Which is a side story, can be played for a very long time. It's one of the few sports in Backrooms game where you actually get to play matches against real people, as well as less-than-real people like a ghost.
Taking on the tennis sidequests is a great way to improve your general sports skills and earn money at the same time. Since Sports Story was partly inspired by sports RPGs like Mario Golf and Mario Tennis. It makes sense that tennis would be the second most important sport.
Golf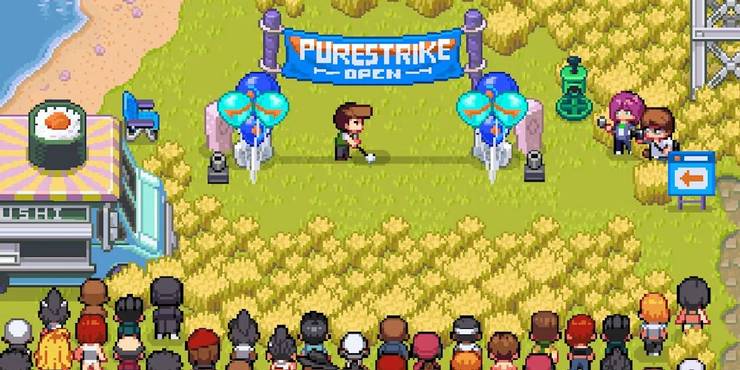 Sports Story is, of course, first and foremost a golf game at its core. Its predecessor, Golf Story, was a full golf game. And many of the ways that game worked have been used in Sports Story. Heck, most of the rules of golf are the basis for all the rules of other games.
Golf is the main sport in the game, and most of the important parts of the story happen around it. Most of the sports stuff you can bring with you is golf gear. Your golf skills get better as you grow up. It all comes back to golf, no matter what sport you play. It's all sports, from top to bottom.