With these tips and tricks, you can get more out of the cute farming life game Coral Island.
Coral Island is the newest farming and life simulation game to come out, and even though it's still in early access beta, it's already a lot of fun. Stairway Games has promised some new roadmap updates during its early access, so even though not everything you see in officially released content is there yet, there is still a lot to do.
The community around Coral Island is growing slowly, and some players have already put in a lot of hours. But if you jump into early access now, there are a few things the game doesn't tell you that you should know before you start your new life on Coral Island.
The Scythe Is Your Time Saver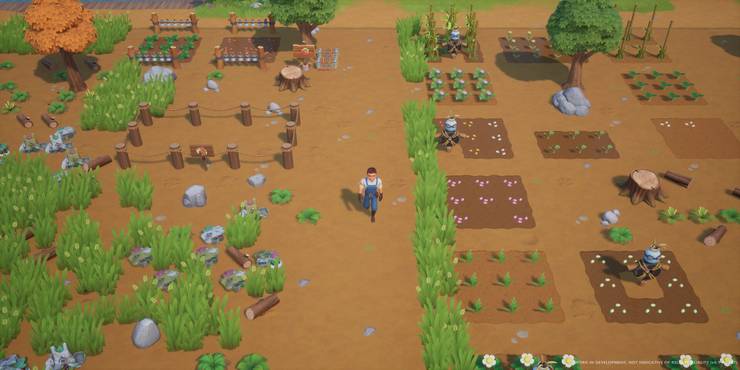 You might not know that you can harvest all your veggies with your scythe without hurting them. It seems like an easy tip, but the game doesn't tell you this, and you might not want to risk accidentally destroying a crop to find out.
Using your scythe is a much faster way to harvest crops than going up to each one and picking it by hand. It will save you a lot of time, especially if you need to gather crops from a whole field.
Focus On Lab Upgrades First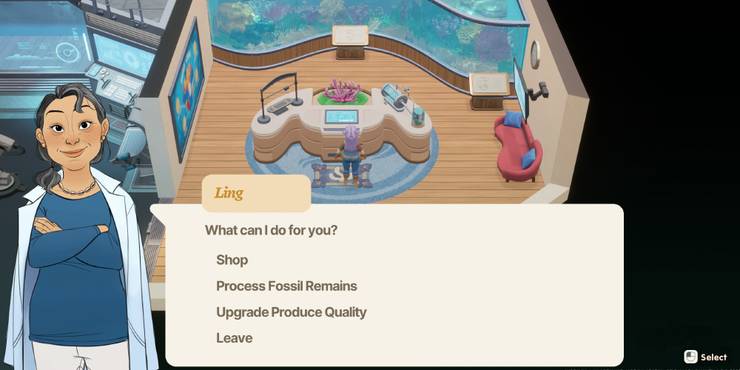 Ling, the town's only marine scientist, runs a lab where you can improve the quality of all seeds, plants, fruit trees, and hay. This is a unique part of Coral Island. You will have to put diving to get bronze and silver kelp at the top of your list, but it will be worth it.
One of the first quests you'll get is to ship a certain number of bronze-quality fruits and veggies. This quest may take a lot longer if you don't have the first seed upgrade. Also, if you ship better-quality food, you'll make more money.
Explosives Aren't Just For Mining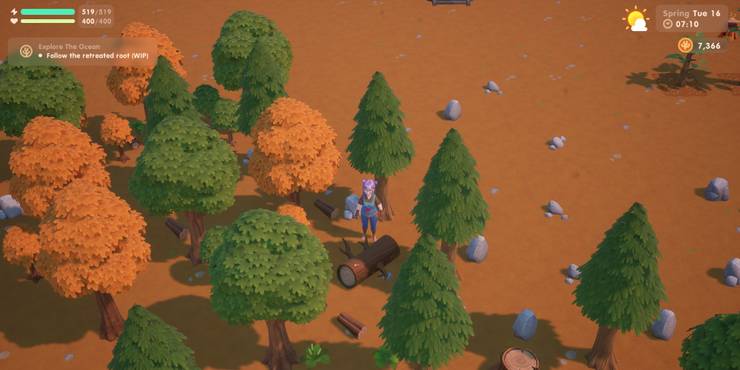 If you like Stardew Valley, you'll be surprised to learn that your weapons can be used on your farm in Coral Island. Yes, when you first start your new life on Coral Island, you'll find big rocks, stumps, and logs that you can't get rid of until you improve your tools, just like in Stardew Valley.
But on Coral Island, you can use your explosives to get rid of them. This is very helpful when you're setting up your farm, because you won't have to plan around the annoying obstacles.
You Can Move Your Anchor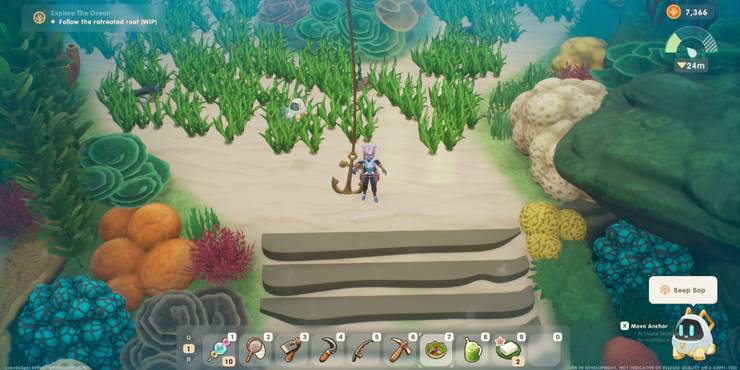 It's not clear at first when you're diving because the button setting for this is small and out of the way on the HUD. But when you're diving, you can move your base wherever you are.
This is very helpful when you find a new place late at night or when you have no more stamina and no food left. You can ask for your anchor to be moved to your exact spot and pick up the next day where you left off.
Horde Those Wild Seeds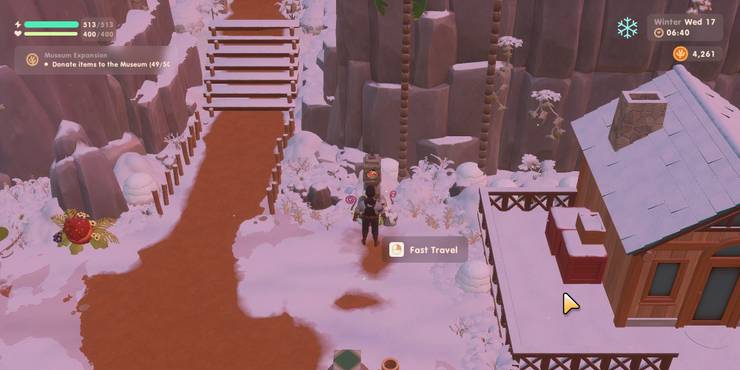 As you hunt, farm, and clean up the island, you'll probably find mixed wild seeds. When you plant them, they can grow any produce that's in season at the time. You might want to put them right away, but if you can help it, don't.
Keep your wild seeds instead for the winter. This is because Sam at the General Store won't have any seeds to sell you during the winter unless you've gotten the town to rank C, which lets you grow and gather Tea Leaves during the winter.
Get Your Town To Rank C Before Winter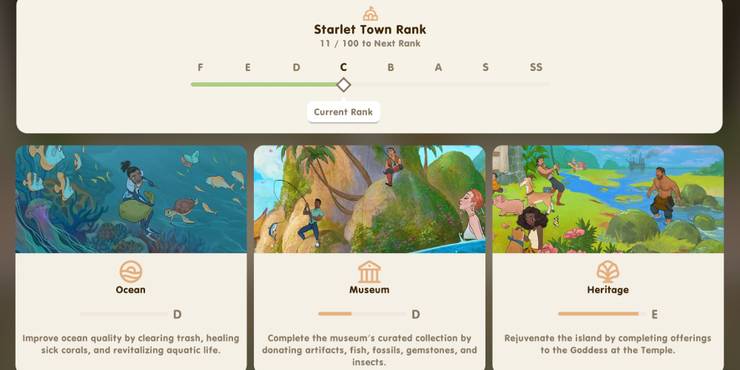 To raise the rank of your town, you have to give things to the museum, clean up the ocean, and make as many temple gifts as you can. This will happen on its own as you play, but if you get your town to rank C before or during winter, Cotton and Snowdrop fruits will become available.
Unfortunately, the Snowdrop is one of the temple gifts for Winter Sesajen, and you can't finish the Winter offering without it. Snowdrop crops grow in both Winter and Spring, which is good, but if you don't get your town to rank C by the end of Winter, you won't be able to finish the last temple gift until Winter of the second year.
Honey Is Sweet, But Money Is Sweeter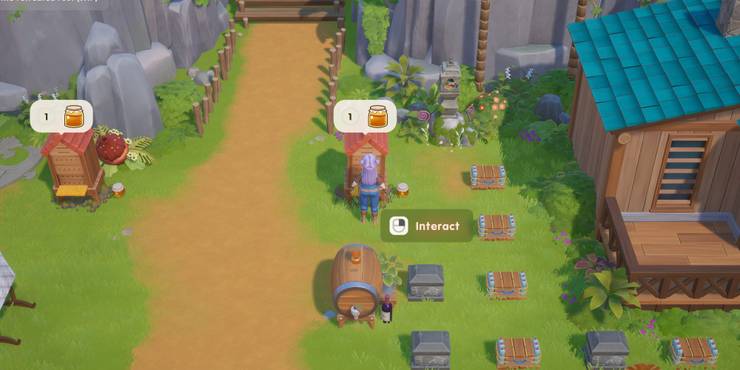 Look for Titan Arum, a flower you can eat, in the fall. You can get 500 gold just by selling the flower, but don't be fooled. If you have purchased and built the Bee House, you can make and sell Titan Arum Honey for 3,000 gold.
It's one of the most expensive handcrafted items in Drive Mad game so far, and it's the fastest way to make a lot of money early on, so you should focus on finding this flower in the fall.
Sprinting Is A Must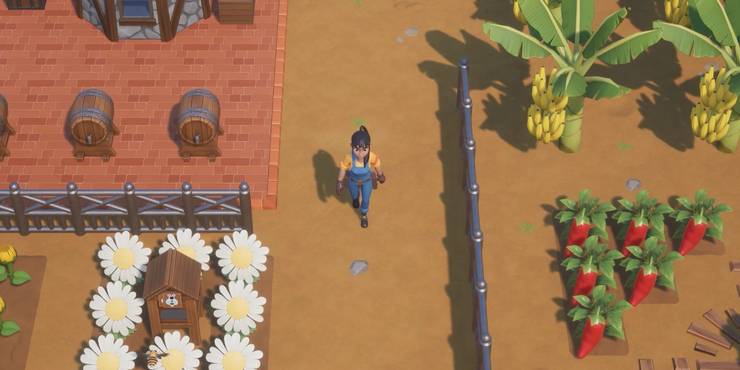 This is another tip that wasn't clear at first, but you might have figured it out just by messing around with the settings.
By pressing the Shift key on your computer, you can set your character to automatically sprint, which is much faster than walking and will help you get around the island much faster. It's pretty much a must, and you won't ever want to turn it off.
Don't Forget To Talk To Residents and Give Gifts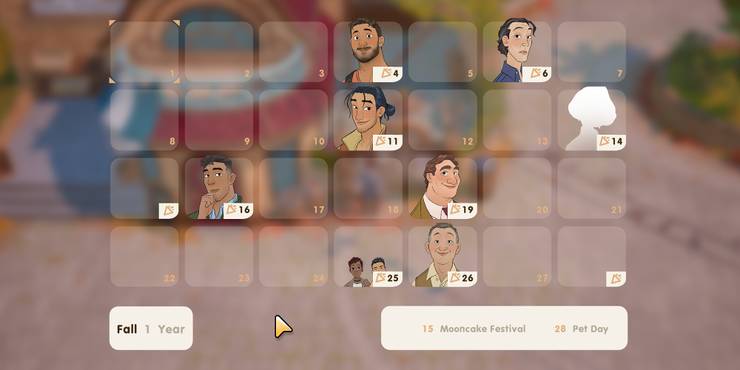 When you're busy trying to improve Coral Island and your farm, it can be hard to remember to talk to the people who live there and give them gifts. But it's important, and not just because you're single and looking to meet someone.
You can only get cooking ideas by making friends with people in the town and raising your relationship level with them. Eventually, they'll send you their favorite recipes in the mail. Until then, though, you won't be able to cook anything without a recipe, no matter how hard you try to mix ingredients in the kitchen.
Everyone Loves Daffodils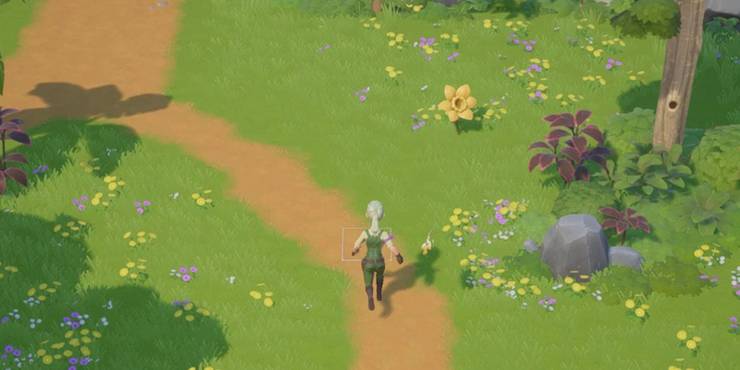 Daffodils, which only grow in the spring, are another thing you will want to gather. Why? Because everyone in the town likes them! You'll be able to level up relationships quickly without having to guess what they might like and risk giving them something they don't like.
There's nothing worse than giving the person you like a gift they have to pretend to like, right? This will be especially helpful when you are looking for recipes.