Learn all you can about how to play Blue Oak Bridge.
In Blue Oak Bridge, there are many things to do. In addition to growing and gathering crops, you have to learn how to cook and take care of animals. You can also mine, fish, and date in Blue Oak Bridge. You can only do so much in a day, so you have to make the most of every minute.
Here are the basics of each important thing you need to do to make the town thrive, as well as how to get to new biomes and stay alive in the dangerous mines. The game is in Early Access right now, so both players and creators have a lot to learn.
Each Season There Is New Growth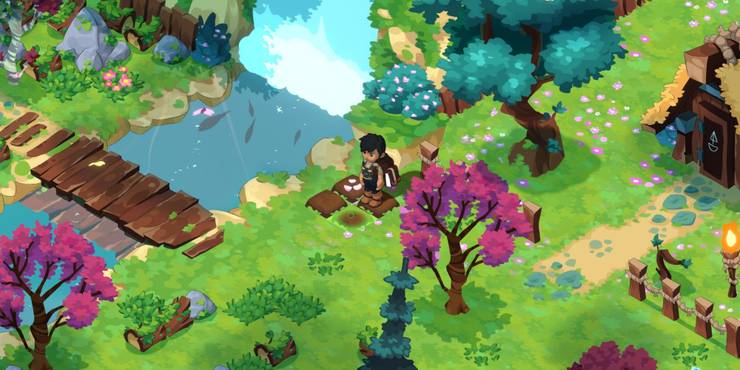 There will be a lot of trees and rocks in your way when you first see your plot of land and where you will be gardening. It will take a lot of work to clear out your farm, but you will get a lot of great materials like wood and stone in return. After you have spent the season cleaning your farm and filling it with crops and chickens, you may be thinking how to get more wood and stone since they are all gone.
Every season, your farm grows new plants right away. This can be annoying because trees grow overnight in places you might not want them, but there's nothing wrong with a few more wood logs.Your farm will have trees, grass, logs, and stones again by morning.
Remember that you can shake trees by going up to them and pressing the engage key.When you shake a tree, it will drop either a wood log or a young tree of the same type. This is helpful if you want to decorate your farm with a certain kind of tree but need to plant more. Grass looks like darker green tuffs that you can touch.Pull out these bits of grass to get both mixed seeds and food for animals.
You will need new growth so that you can get more seeds, feed, and basic supplies for the next season.
Sell Fish And Seashells Daily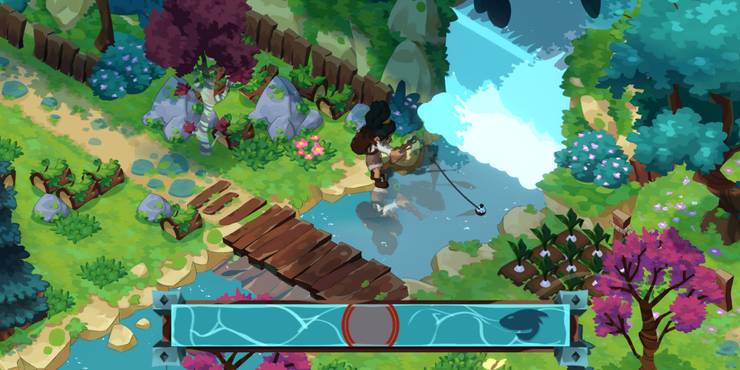 Early on, the best way to make money is to do some simple jobs.It takes a lot of energy to go fishing, but the payoff is big. Even common fish and pebbles can sell for a lot, especially if they are rare. At your farm, there is a river, but you can get to the beach by going past your farm and to the right of the screen. Every day, seashells will be for sale on land at the beach. Each shell can sell for up to $60 to $100.
You get a fishing rod right away, but you won't get your first one that's better until you start giving to the museum. Take note of how rare an item is, because sometimes you'll pick up a flower or seashell that has a yellow, orange, or blue circle next to it in your collection. All these rings mean is that the Fish, Seashells, Wild Plants, and Crops that have them are a little bit better than average and will sell for more money because of it. The blue ones are the rarest.
It also doesn't matter how big the fish is. How fast a fish swims and how hard it is to catch it will tell you how rare it is. In a mini-game about fishing, you have to click the mouse button when the fish icon is between the red frames. Some fish move so quickly that you can't click at the right time. The price of these fish will go up.
Getting Started With Livestock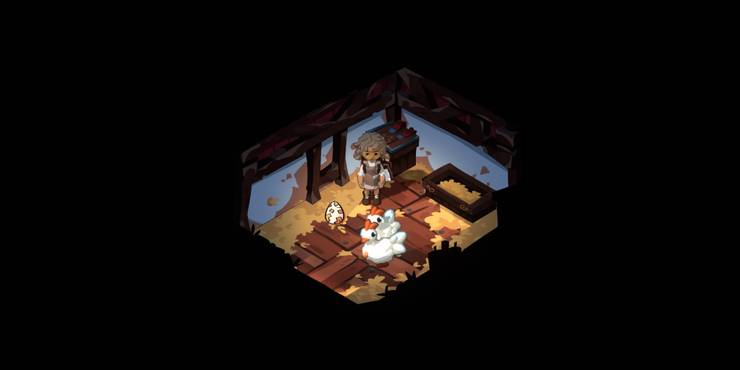 After a few days, Cedric will be outside your house and suggest that you start taking care of a chicken coop. You can get this ahead of time if you want to. Just go up the road to the left of your farm.In this meadow area, there are two stores. The one near the river sells plans for buildings like coops, barns, and house upgrades. The other store sells animal feed and animals. You can buy some animals that don't belong on a farm, like a crab or an enchinada.Where a chicken gives eggs, a crab always gives fish. It all comes down to what you want to grow more of.
You'll need 6000 coins, 200 pieces of wood, and 150 stones to build a small coop. You should start working on getting these things together. If you buy two chicks, when they grow up they will lay two eggs every morning. Two eggs are all you need to make a fried egg in the Brick Oven. This will be your first step in learning how to cook.
Survive Mining With Rock Cakes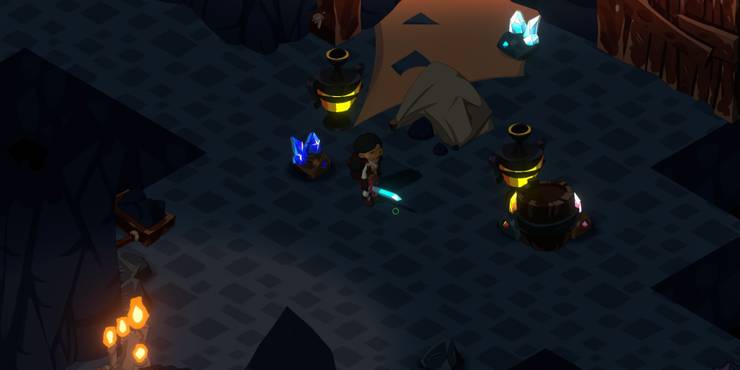 To get into the mines, you need to talk to Enzo, who is in the meadow up the left road from your farm. He will tell you to get parts to fix the bridge next to his shop. Once this bridge is fixed, you will be able to get to the forest to the left, where the witch Hazel lives, and the mines to the north. Progress will be saved every ten levels in the mines. Material will always come back in the mines, but you only need to deal with the stone gargoyle statue on the first floor to go back to the level you were on before.
In Blue Oak Bridge, it's hard to fight because moving around isn't very smooth and there's no way to block—you can only roll away. Even though it's hard to fight, it's also pretty easy to just run away. Most enemies in the game can't keep up with you. The best way to stay alive is to buy Rock Cakes at the town shop. You can buy health and stamina potions from the Apothecary in town, but they cost more money. Instead, you can buy Rock Cakes, which are cheaper and recover both health and stamina at once.
Important Locations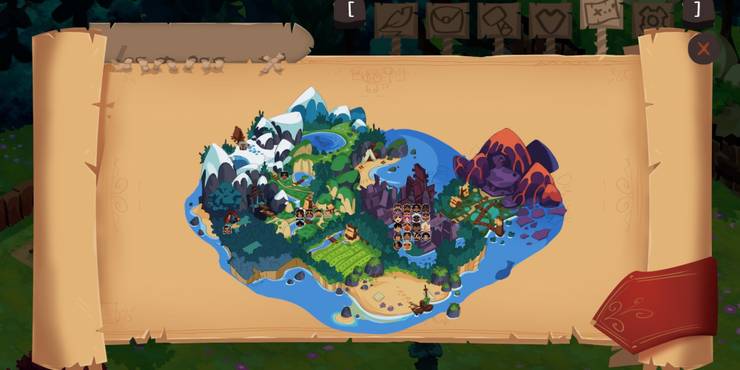 You will eventually get a quest to talk to Queen Isa because she called you. Where is Queen Isa is the real question. Or, for that matter, anyone else? In fact, Queen Isa is in the town. When you get to the museum, go to the left where there is scary fence. Her land is just outside of town.
You have to give money to the museum in order to get to the snowy mountains. If you give enough to each category, the Blue Oak Nora will thank you and let you into the mountains, where Booker is.
On the map, there is a second beach and an old swamp that leads to the mountains. The doors to both of these places will open at the same time. Both can be unlocked if you keep giving to the museum. The second beach is to the right of the bridge, past Enzo and Cedric's store in the field. North-east of town is an empty, swampy village. You have to go to the right side of town until you find a road that goes up.
Friendship And Romance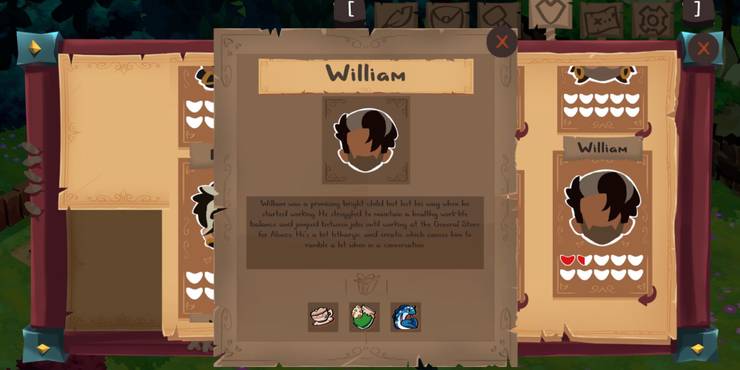 Villagers will get their heart meter filled up if you give them anything. Give them things they really like if you want to make them happier and make their hearts fill up a lot faster. Open your collection and click on the heart-shaped tab. If you click on any villager, you'll get a short account of who they are and what three things they'd like to get.
When a romance or bond is going well, you will get a cutscene with them after a while.For example, after William had two and a half hearts full, a cutscene happened at the bar. This video will start your quest to become friends with this person. You can't tell where the story will happen, so make sure to look around a lot. Once this first cutscene is over, you can start the friendship quest, which will tell you what to do, even if it's to wait a day until the villager calls you.
Upgrade Your Equipment When You Can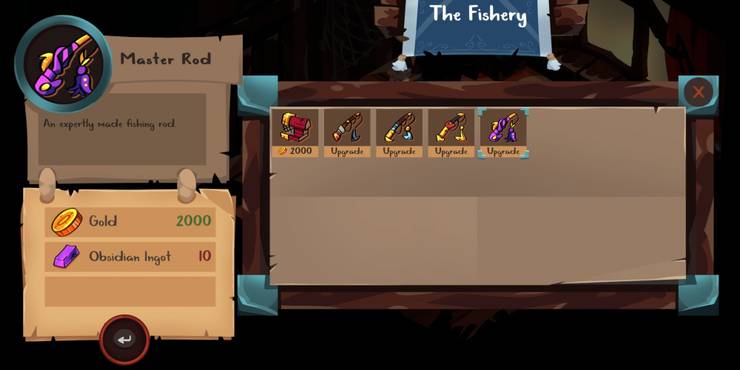 You can play Drift Boss game for a long time before you figure out how to improve everything, but there is a smith in town who can improve your hoe, axe, and shovel. The blacksmith is in town, past the figure, to the right, and down. To improve your sword, you have to go past the figure and museum in the middle. Your sword is in the first house on the left after the museum.
After giving about 10% to Fishing in the Museum, Kipp will give you an upgraded copper fishing stick. Visit him at the beach with the right amount of ore and price tag if you want to buy an even better improvement.
Donate To The Museum Often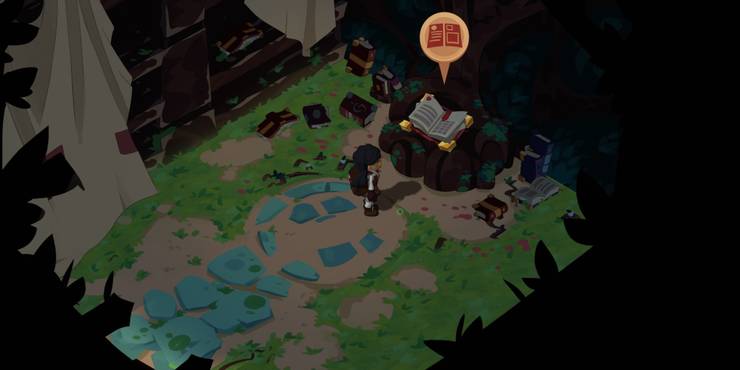 After a few days, when you walk into town and head toward the figure and the big building you couldn't go into before, you'll see a cutscene. You will meet Queen Isa here. And she will ask you to bring the museum back to its former glory. You just have to go into the museum rooms, touch the book on the stand, and give money. You will be given a quest to give 10% to each group at first, then 30%, and so on. At each milestone, a non-playable character (NPC) from that group will come up to you and give you something. For example, if you give 30% of your gold to Wildlife, Cedric will give you two plans for Upgrade Building.
After 10% is given to each group, the big Blue Oak next to the museum will let you go to a new part of the map. Donating is important because it's the only way to move forward in Blue Oak Bridge and get new items, plans, and biomes.