Here are some ways to keep your study in Hello Neighbor 2 quiet, stocked, and going.
Hello Neighbor 2 has a lot to offer people who like sneaky puzzle games. If you want to stay good at breaking and entering, you'll need to have a good sense of space. If you don't, you'll end up on the floor.
All you have is a very short lesson, things can go wrong quickly. Here are some tips and tricks to help you do better in Hello Neighbor 2 if you can't get past that angry police officer or can't stop petting the shop cat and keep getting caught.
Keep Your Crowbar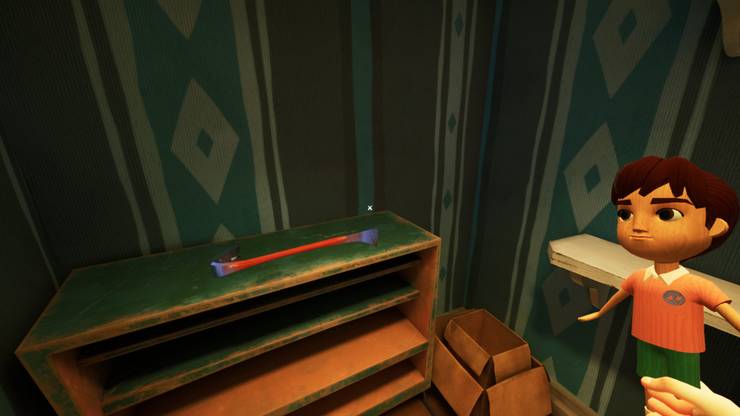 During the introduction, you'll get a crowbar and use it to break a window so you can get one of the three cogs you need to get out of the barn. If you pick up the crowbar again before you open the door and take it with you, it will appear in your inventory at the start of Level 1.
You can also open the close box and find a pile of rocks inside. The same thing will happen with these.
This will be very helpful and allow you to reach your goals faster. If you forget to pick it up again, don't worry. There's another crowbar in the blue house you'll be exploring. It's in the secret room, along with the doll of the little boy that you need to finish the dollhouse piece.
Watch How Noisy You Are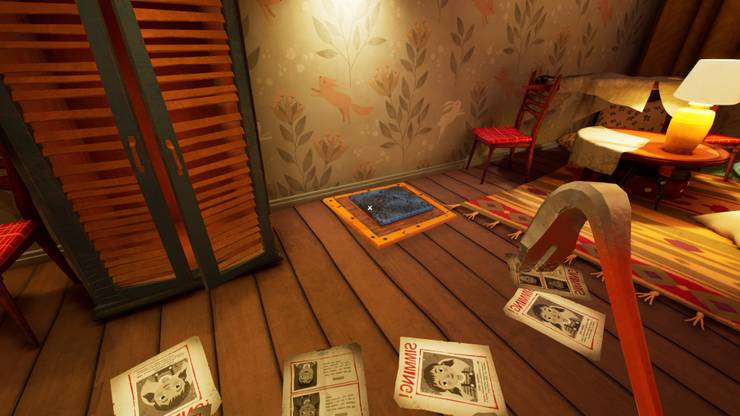 Every sound you make could let your pursuer know where you are. Watch out for squeaky toys on the floor, heavy things you throw around, and puzzles like the race-car piece that have loud parts. If you make a noise, run to the closet that isn't being used and hide.
Remember that if there are no closets around, you can also climb on top of furniture to stay out of sight, or you can hide behind other furniture to break the line of sight!
Listen Out For The Pursuer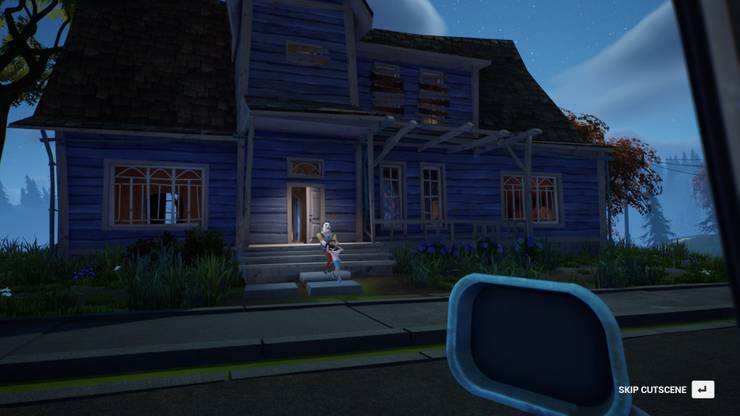 If you take a few moments at the beginning of each level to listen to your pursuer, you will spot patterns in their voice lines (if they have any) or movements. They usually follow a certain path or do a set of tasks in a certain order, and the only way to get their attention is to make noise.
Pay attention to any changes in their words or creaking sounds on their stairs. These could be the only signs you have before a very angry neighbor busts in on you.
Pay Attention To Lights And Visual Signposts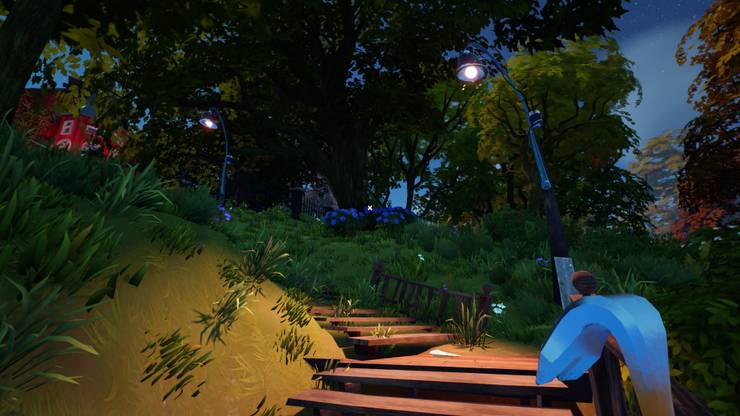 Often, you won't know what to do next. There aren't many signs pointing you in the right direction, but lighting, drawings, and other hints can help you find your way.
The setup of the game's "half-open world" can be a little confusing, and you may need to walk around a lot to get your bearings. But if you look for open doors, bright colors, or paths with a lot of light, you should be able to get around quickly.
Explore Other Houses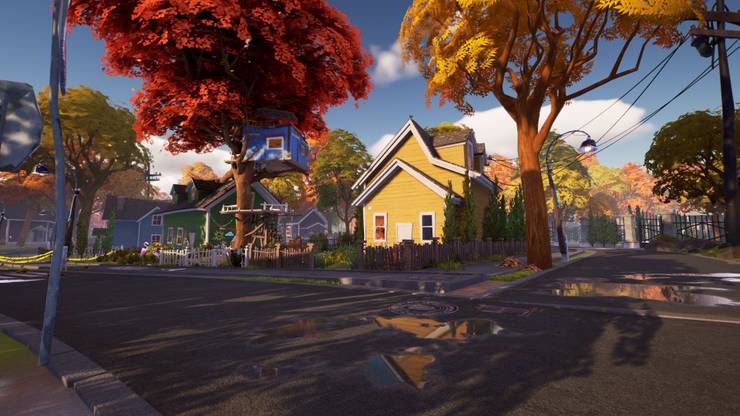 In Hello Neighbor 2, you're not just worried about the blue house. Your travels will take you all over town, from the Bakery to the big palatial house next to your own. You'll even find some very useful tools hidden in some of them. For example, the scissors you need for Level One are in the blue tree house, which is just across the road from the house you're trying to explore.
Take the time to check out each house and look for open doors or people, which are signs that it might be worth looking into.
You Only Have One Save File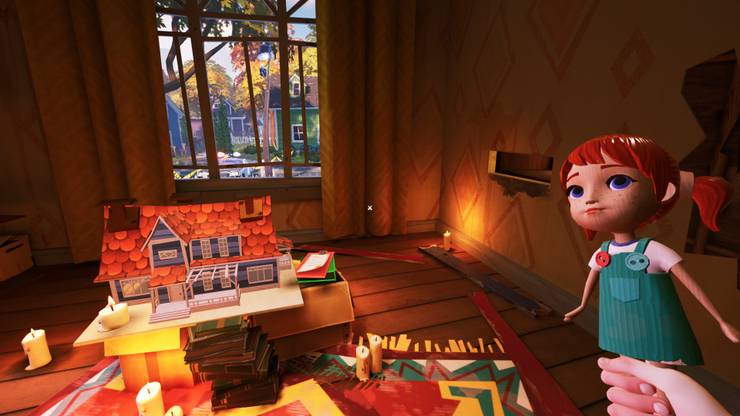 You got rid of something useful, and now you can't find it. Disaster! Think twice before you restart the game. There is only one save file in Hello Neighbor 2, so if you restart, you'll lose everything you've done so far.
This isn't always a bad thing, especially if you haven't gone too far in Penalty Kick Online game, but you should keep it in mind if you don't want a nasty surprise. You can also find new copies of tools that have been thrown away, like the scissors you can get in the Bakery on Level 2 to replace the first pair.
Place Key Items ASAP
In Hello Neighbor 2, you never know when you'll get grabbed, and sometimes it's hard to tell. When you do get picked up and kicked out. All the things you took from the house will be put back where they belong and taken from you.
If you pick up a puzzle piece, you should put it in right away instead of keeping it for later. Even though you might want to avoid going back to the locked basement door more than once. If you get caught, you'll have to go back and get everything again.
Use Alarm Clocks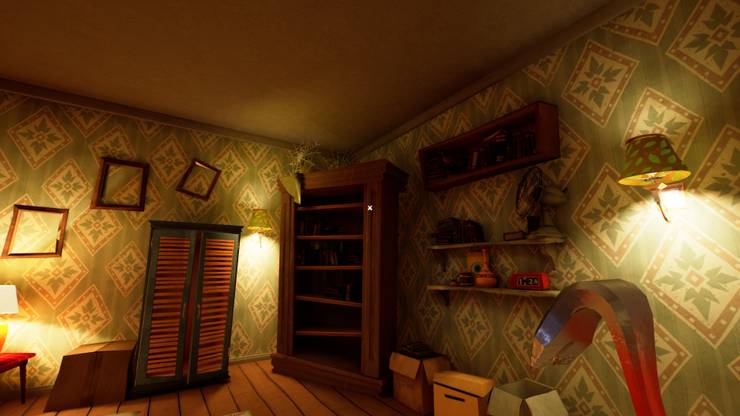 There are alarm clocks all over the place, but they are not part of any puzzle. Instead, you can use these clocks to get your pursuer's attention and draw them away from a place you need to get into.
To do this, use a clock and then quickly hide somewhere safe. When you see them going to where the noise is coming from, move quickly to the room they just left and do something. They are likely to come right back.
Run Outside When You Get Chased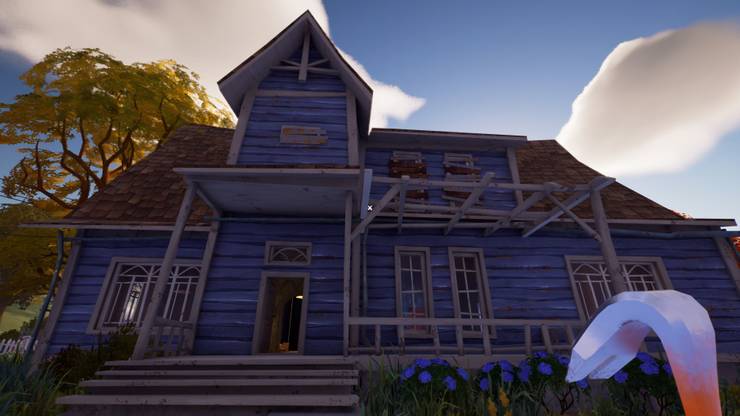 Don't freak out if you've drawn your pursuer's attention. You can easily get away from them if you keep moving and head straight for the closest window or door that is open. During a chase, if you leave the house and wait for a while, they will lose your smell.
Don't hide in a closet right in front of them; they'll just pull you out. The best way to keep all your stuff is to leave the house and sneak back in. This time, you'll know where they'll be waiting.
Don't Forget To Run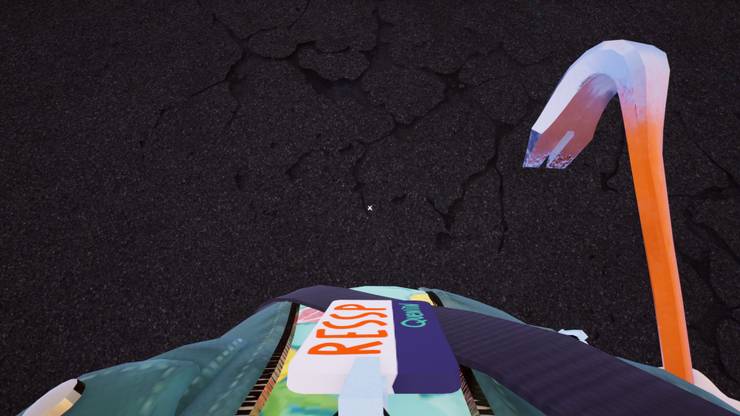 The game doesn't tell you straight out, but you can move faster if you run instead of walk. Holding the left button on your controller (or the shift key on a PC) will make you move faster right away.
Even though it would have been nice if the game had warned us. Here's your sign: stop sneaking around and start running circles around your pursuer. But you can't run while in a crouch. Bummer.